The 2019 Mazda3 makes a splash at the LA Auto Show
December 30 2018,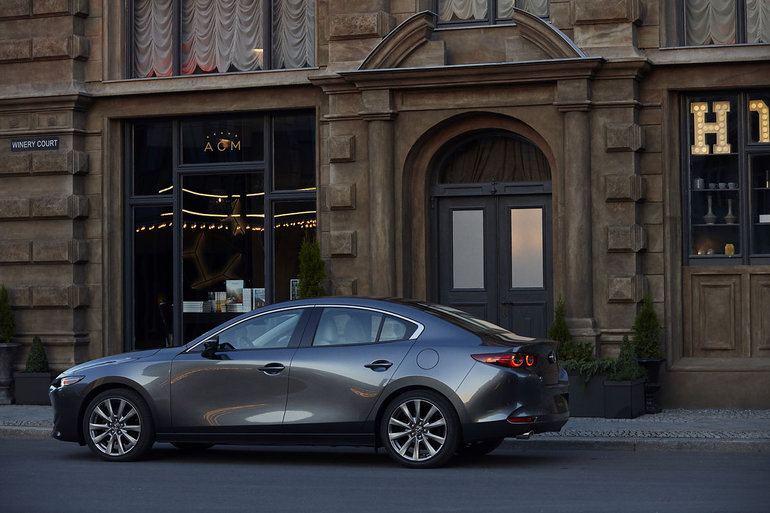 The 2019 Mazda3 was unveiled last month at the Los Angeles Auto Show, and it quickly became one of the stars of the show, no question about it. Thanks to its impressive list of features and its state-of-the-art engines, the Mazda3 is sure to be one of the most discussed models of 2019.
It will offer all-wheel drive
The 2019 Mazda3 will be the first Mazda3 model ever to offer all-wheel drive. It will also be one of the very few compact vehicles to offer all-wheel drive on the Canadian market. We don't quite know yet which models will feature all-wheel drive, but we do know that it will be Mazda' impressive i-Activ system which offers incredible fuel economy in conjunction with top-notch traction on snowy and icy roads.
It will come with a new revolutionary engine
The Mazda3 will offer Mazda's new SKYACTIV-X engine and will in fact be the only model to offer this unique and cutting-edge engine. Thanks to a process called Spark Controlled Compression Ignition, the SKYACTIV-X engine offers more torque with better fuel economy.
Early numbers suggest it will develop 180 horsepower, and 164 pound-feet of torque although nothing has been confirmed as of yet. We can't wait to see the finished product in action.
"The all-new Mazda3 we unveil today begins a new era for Mazda," said Akira Marumoto, Mazda's Representative Director, President and CEO. "The next generation of Mazda cars will enhance the value of the car-ownership experience. Though these products, we will further raise Mazda's brand value and work towards our goal of building strong bonds with customers all over the world."
To learn more about the 2019 Mazda3 and everything it will have to offer consumers, contact us today at Destination Mazda.