Pre-Owned Sales Manager
January 24 2019,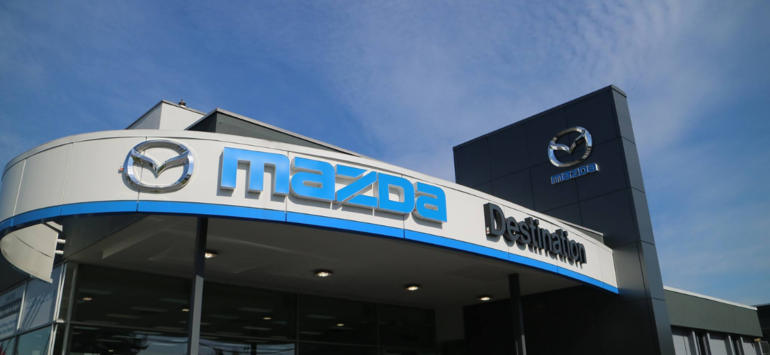 Destination Mazda Vancouver – The #1 Mazda Certified Pre-Owned Dealership in Western Canada - is on the hunt for a Pre-Owned Sales Manager who has a strong initiative to motivate, can adapt seamlessly in a fast-paced environment, thrives off relationship building and lives the best in class experience!
As the Pre-Owned Sales Manager, you will collaborate with our sales management team to generate and deliver sales results, support revenue growth, while ultimately ensuring the best-in-class experience for our guests!
What Destination Mazda can provide you:
Competitive and above market compensation rates!
Focused executive team interested in your success.
Full group health benefits program: extended dental & health, vision care, massage therapy, employee assistance program, etc.
Long term and accelerated career opportunities!
What you'll be doing:
Acquiring and maintaining pre-owned inventory levels for the dealership.
Initiating dealership projects and driving processes and success beyond established organizational standards.
Collaborate with Sales Management team to implement and create monthly strategies in order to achieve Sales Department goals.
Inspire, motivate, and engage employee commitment to an established and proven process.

Take the time to train, develop and enlist employee support.
Engage and establish solid relationships that positively impact employees and the group.
What we need from you:
Minimum 3 years of experience in an automotive managerial role.
Ability to understand, quickly react and motivate yourself and others to adapt in a changing environment.
Ability to utilize your skill set to autonomously make decisions that positively impact the business.
You are a self-confident individual that can enliven, engage and positivity impact those around you.

You are the ultimate motivating team and organization developer!

Ability to persuade others in an empathetic and congenial manner.
We invite you to submit your resume for review and consideration, please forward accordingly to our Human Resources Department at careers@destinationauto.ca.
Thank you for your interest with Destination Auto Group.